º´¡¹ÌÚÍÀÅÍ TAKATO SASAKI Official Website ÆüËܸì English
Home News Art Works Artist Statement CV Bibliography Contact Link
EXHIBITION
OUT OF PRACTICE
Siobhan Davies Studios + RCA MA Ceramics and Glass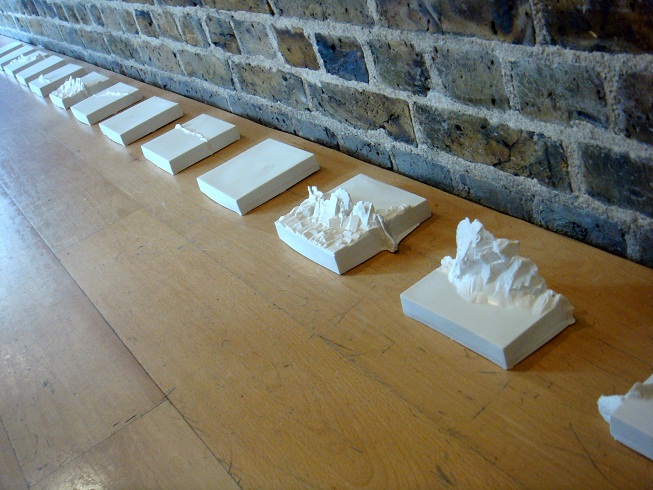 Out of Practice: official website
Out of Practice
Royal College of Art 'Site' Project
Working in collaboration with Siobhan Davies Studios, students from the Royal College of Art, MA Ceramics and Glass Course show site specific work. In keeping with the distinctive character of the department, the work featured inhabits territory associated with fine art through to design.
The twenty MA students will fill the building with site-specific works that respond in some way to the space, demonstrating a lively individual response, with each student bringing their own agenda. The architecture of the building is characterised by a fusion of old and new, tactility, sensitivity and attention to detail. These qualities are echoed in the objects and installations that have been realised by each student selected for the exhibition.
The resulting responses are an eclectic mix, ideas are far ranging with works that evoke and provoke, that look at ways of providing intimate experiences, and that create atmosphere, humour and wonder. The ceramic and glass interventions sit comfortably alongside multimedia, retaining respect for skill and process whilst exploring contemporary departures that challenge traditional material perceptions and associations.
Exhibiting artists are: Chrystalla Achilleos, Sam Bakewell, Stuart Carey, Darren Donati, Melissa Gamwell, Ashraf Hanna, Malene Hartmann Rasmussen, Katy Jennings, Prapat Jiwarangsan, Bartek Mejor, Helen Moore, Makiko Nakamura, James Page, Liam Reeves, Takato Sasaki, Paul Stopler, Chris Taylor, Karen Thompson, Louis Thompson and Sarah Wiberley.
Private View: Thursday 3 June 2010
Meet the Artists: Saturday 19 June 2010 2pm-5pm [As part of the London Festival of Architecture (LFA), the RCA students will be at Siobhan Davies Studios to talk to visitors about their work.]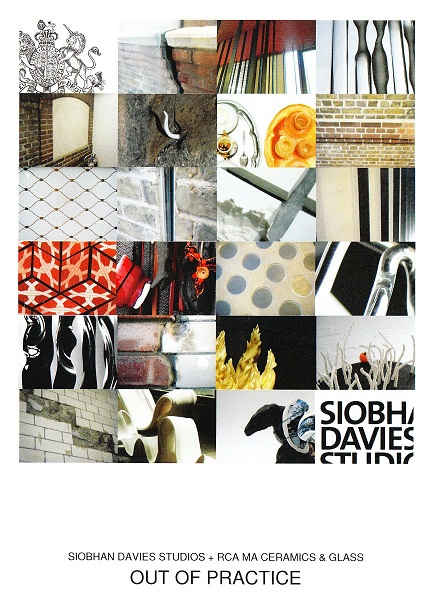 Siobhan Davies Studios
85 St George's Road, London, SE1 6ER
Copyrightc 2010 Takato Sasaki All rights reserved.